Feel the rush!
Unleash your wild side!
Race down the hydro-slides or take on our dizzying SuperBowl ride…you'll giggle yourself silly and be amazed at just how many times you rush up the stairs to zoom down again.
Please note:
All children under 8 years old must be actively supervised by a parent or caregiver 16 years and over at all times. Children under 5 must be with in arms reach of the parent or caregiver 16 years and over at all times.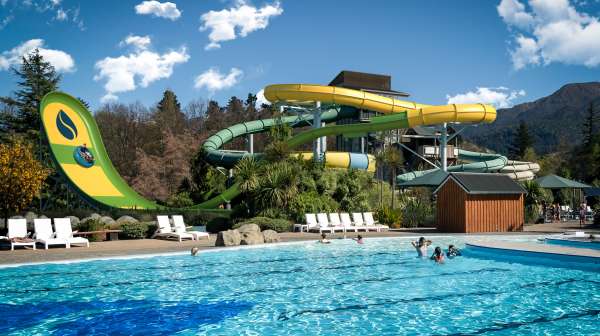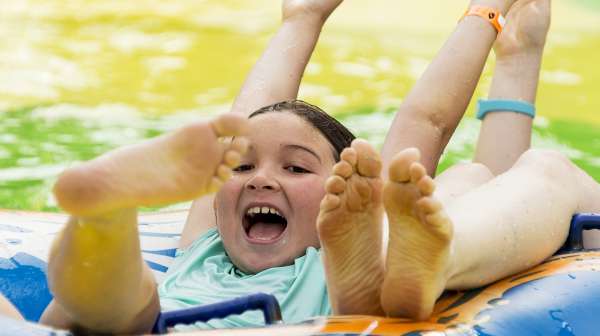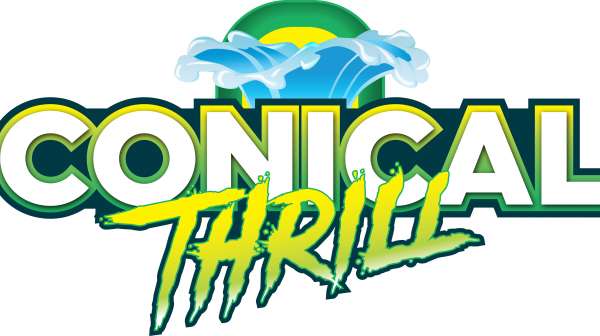 This is a rush! Riders shoot down a winding hydroslide in 2-person tubes, before going down a steep drop that propels them up a near-vertical wall for a moment of weightlessness before zooming back down and onto the slide's finish.
2 people per ride. Must be 5 years and older and 1.2m tall.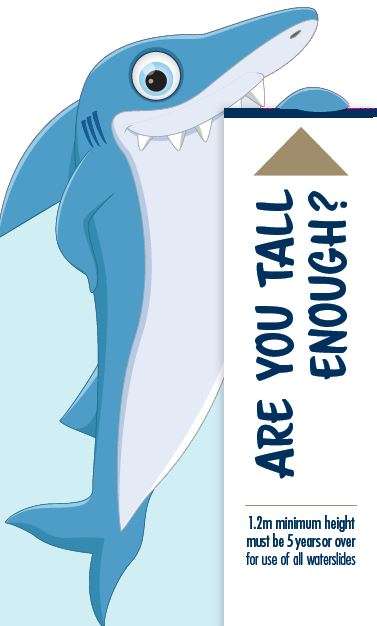 Close Panel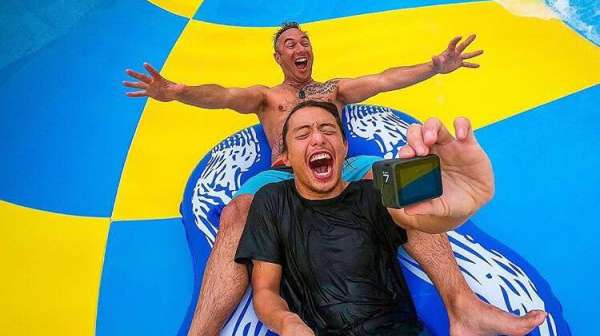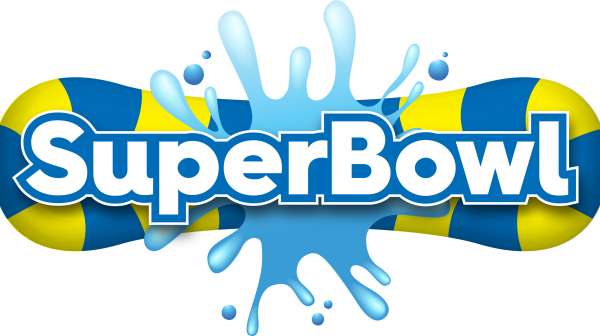 The SuperBowl's distinctive blue and yellow bowl can't be missed. Neither can the shrieks of delight and excitement.
Grab a double or single inflatable tube, climb to the top of the wooden tower, and launch yourself into a fast-moving water flume.
You'll pop out into the expansive bowl, speeding around for several spins and riding high on the upper levels.
As you slow and drift towards the bottom, you're sucked back into a final water flume (maybe even backwards!) before bursting into the tumbling waves of the splash pool.
It's a rush that will leave your cheeks hurting from laughter, and your inner child ready to go for another ride!
Note: for younger kids, you'll need to be 5 years old & over 1.2 meters tall to ride. 2 riders per tube.
Close Panel
You'll hear giggling and screaming as you race each other down the speedy chutes.
The cream slide is best for beginners: it's a slightly slower and fun ride down.
The green slide is for those a little more daring. Inside, it's pitch black, with glowing arrows guiding the way. It plays on your senses until you're thrust back into sunlight and feel the warm waters of the splash pool hit as you're briefly submerged.
Note: for younger kids, you'll need to be 1.2 metres tall and over 5 years old.
Close Panel
Conical Thrill & SuperBowl rules:
Riders must be 5 years or older
Two riders to a raft
Minimum height 1.2m. Children under 1.2m must be accompanied by an adult (over 16 years old)
Maximum combined weight 180kg, minimum combined weight 45kg for double rafts
Eyewear is not permitted
Only one inflatable tube allowed on the ride at a time
All riders must follow the instructions of the Lifeguards
Caution - for safety reasons pregnant women and persons with heart conditions or back trouble should not ride this slide
If you do not comply with the rules you will not be permitted to ride