Trade Terms & Conditions
Operators must complete a contract with Hanmer Springs Thermal Pools & Spa to receive wholesale rates.
Hanmer Springs Thermal Pools & Spa entry tickets to be booked through our reservations team, 24 hours prior to customers visit.
Reservations are essential for all spa services.
Bookings must be cancelled before 24 hours of the confirmed booking. If not cancelled 24 hours prior, full payment will be required.
Drivers and Tour Leaders are FOC for Single Entry.
For trade rates please email morgan@hanmersprings.co.nz
Can't find what you need or have a media request? Please email us at shane@hanmersprings.co.nz
Industry Discount
Industry Discount
Hanmer Springs Thermal Pools & Spa offers industry discount to employees of other tourism organisations.
The purpose of this discount is to enable other tourism employees to experience our pools and to be able to talk to tourists about their experience.
Provision of the discount is dependent on criteria – it is not open to all employees. Generally speaking, the closer the person lives to Hanmer Springs and the more customer-orientated their role is, the more likely they are to receive the discount.
In most cases, the discount will be free of charge entry to our pools (not including towel or locker hire).
To apply for the discount, please provide your details in the form below.
Please note that if your application is submitted within 7 days of your visit to Hanmer Springs, we may not be able to consider your application in time.
Tourism Export Council of New Zealand Tourism Trade Checklist
Hanmer Springs Thermal Pools & Spa proudly holds a COVID Ready Badge and Tourism Trade Checklist Badge, as well as the World Travel & Tourism Council Safe Travel Stamp.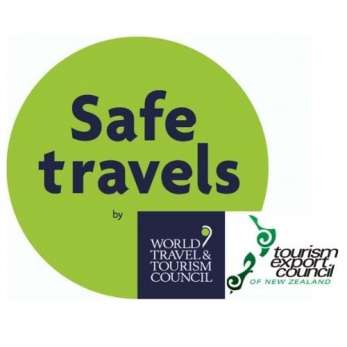 The Tourism Trade Checklist Badge identifies our business as part of New Zealand's trusted Tourism Trade Checklist and represents business trade compliance within the tourism industry.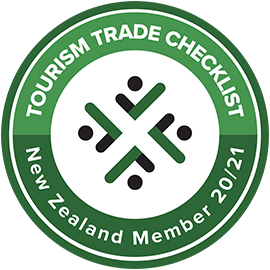 The COVID Ready Badge identifies our business as COVID ready and represents that we are currently operating and aligning with the New Zealand Ministry of Health COVID Tour Operator or Accommodation Guidelines developed by Tourism Industry Aotearoa