Feel the rush!
Race down the hydro-slides or take on our dizzying SuperBowl ride…you'll giggle yourself silly and be amazed at just how many times you rush up the stairs to zoom down again.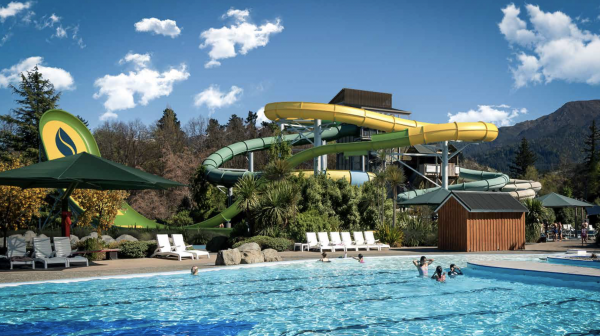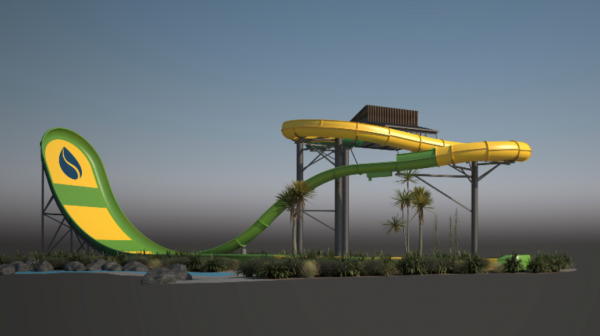 We are yet to name the slide but it will be a rush. Riders will shoot down a winding hydroslide in 2-person tubes, before going down a steep drop that propels them up a near-vertical wall for a moment of weightlessness before zooming back down and onto the slide's finish.
The slide will sit next to the SuperBowl. This is where the AquaPlay area is at the moment ... rest assured we're working on plans to develop a new play area elsewhere.
Close Panel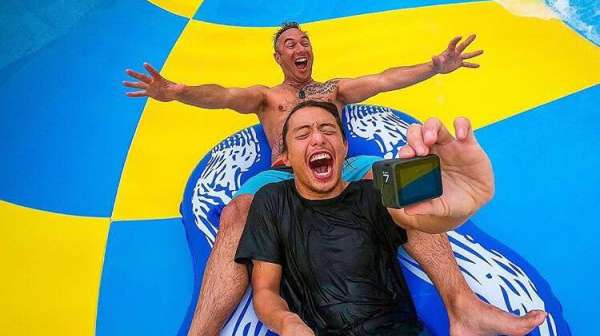 The SuperBowl's distinctive blue and yellow bowl can't be missed. Neither can the shrieks of delight and excitement.
Grab a double or single inflatable tube, climb to the top of the wooden tower, and launch yourself into a fast-moving water flume.
You'll pop out into the expansive bowl, speeding around for several spins and riding high on the upper levels.
As you slow and drift towards the bottom, you're sucked back into a final water flume (maybe even backwards!) before bursting into the tumbling waves of the splash pool.
It's a rush that will leave your cheeks hurting from laughter, and your inner child ready to go for another ride!
Note: for younger kids, you'll need to be 1.2 meters tall to get a slide pass.
Close Panel
You'll hear giggling and screaming as you race each other down the speedy chutes.
The cream slide is best for beginners, it's a slightly slower and fun ride down.
The green slide is for those a little more daring. Inside it is pitch black, with glowing arrows guiding the way. It plays on your senses until you're thrust back into sunlight and feel the warm waters of the splash pool hit as you're briefly submerged.
Note: for younger kids, you'll need to be 1.2 meters tall to get a slide pass.
Close Panel